This black fuzz ball which is a bundle of black fibers/hyphae has filled up the empty space between the fibers
with own secretion. Creating sometimes weird shapes.

Beside Morgellons fibers sometimes also real larvae forms (1) can be found.
This has an egg package attached. In a magnified view, some kind of head is identified.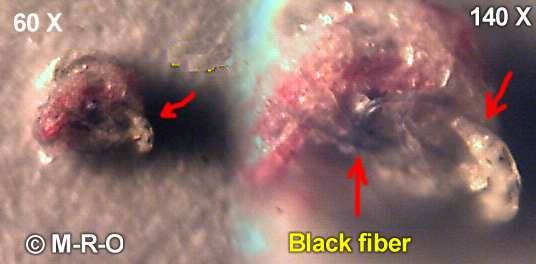 This egg package shown alone. Visible is an organism which emerges from this egg package, with one arm and a snake- or dolphin-like head. A black fiber is also present. Don`t ask me what this could be?