This specimen was sent to me from an infested 65 year old lady from Italy. Object size is approx. 2 mm (0.008 inch)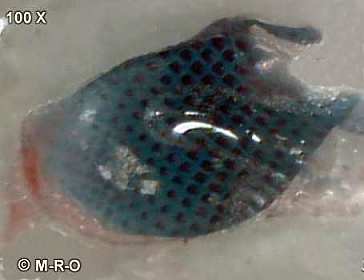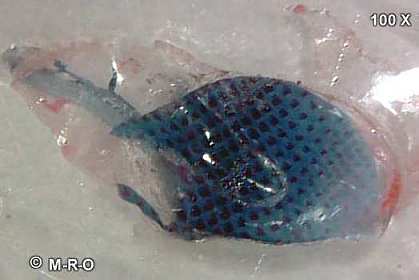 The upper side of the specimen extracted from her skin by scrabing.
She said she has Morgellons fibers and also various insect-like infestations.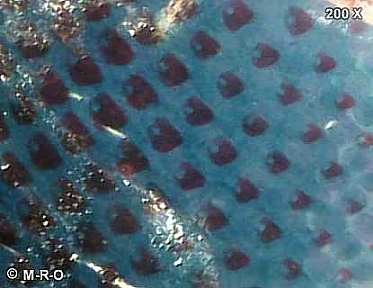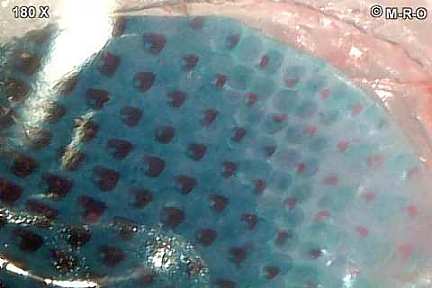 This microscopic small pattern don`t look normal to me !!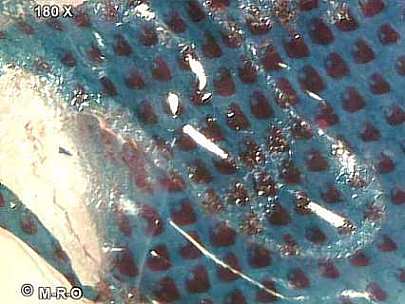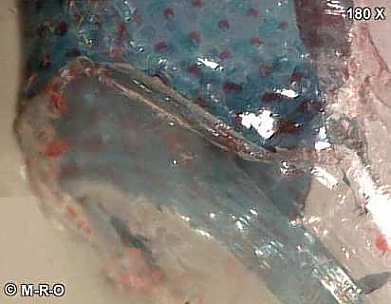 It looks like many strawberries with a brighter spot on them. This is the top side, but a head is missed.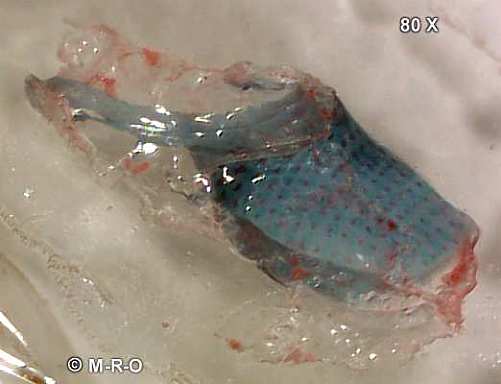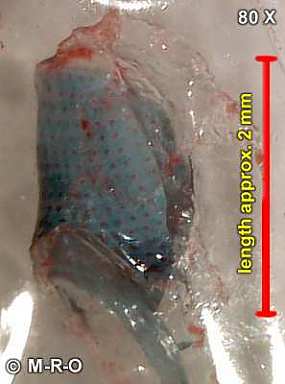 This is the backside of this organism, also still visible is her blood on this extracted specimen
There are many more unknown microscopic live forms which can parasitise mammals. She said, that these objects are living inside her for over 15 years now. They manifest via the lymph system and sometimes with the urine. I can only say, watch these images and decide for yourself.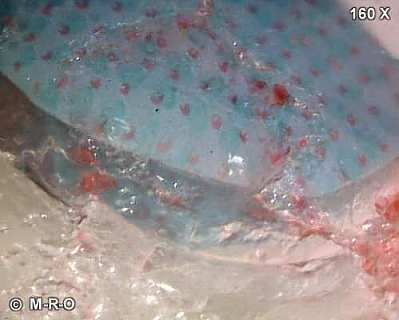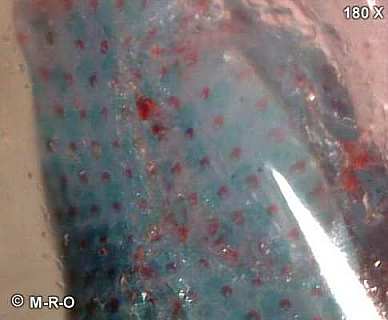 Well visible that the pattern is not such strong as on the frontside.
Also visible that it consists of two layers (sandwich-like)