This specimen and others was send to me from an American sufferer (extracted from hip).
Object length = 2 - 3 mm or 0.008 - 0.012 inch, magnification 150 x - 240 x

This looks like a kind of miniature ranking plant. I have never seen before such small plants with leaves.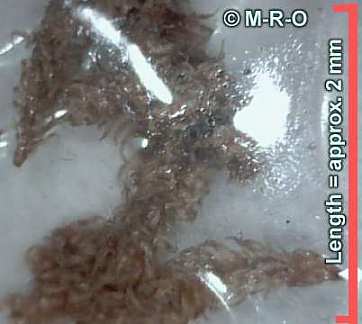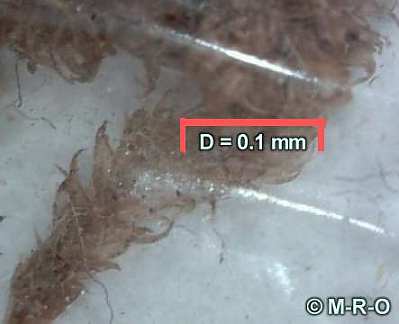 It could be a worm, fungus or a plant part.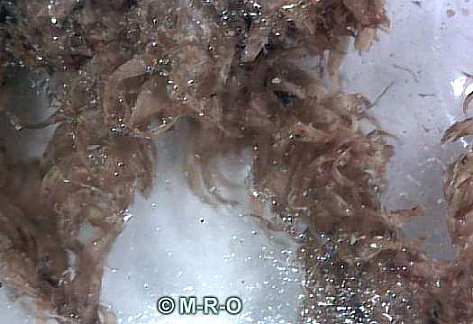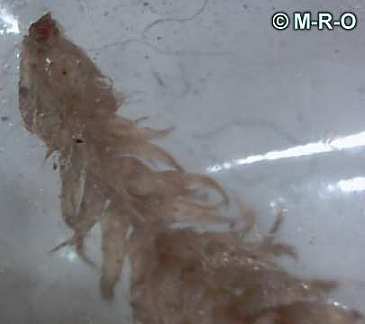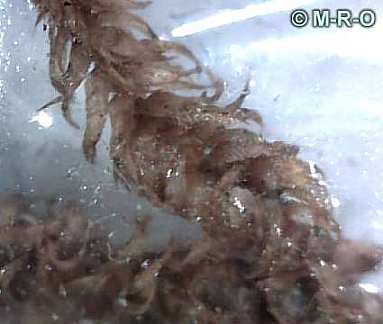 The laboratory says that a fungal part is present and cellulose too.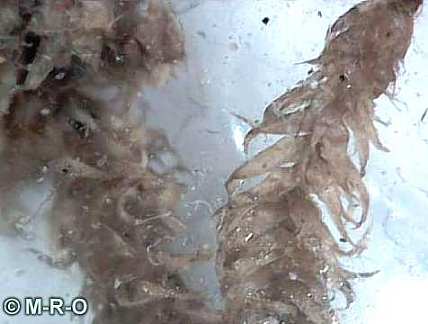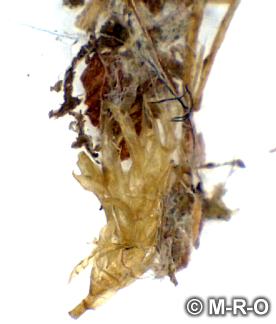 Anyway, it is very strange. But this was extracted from human skin.